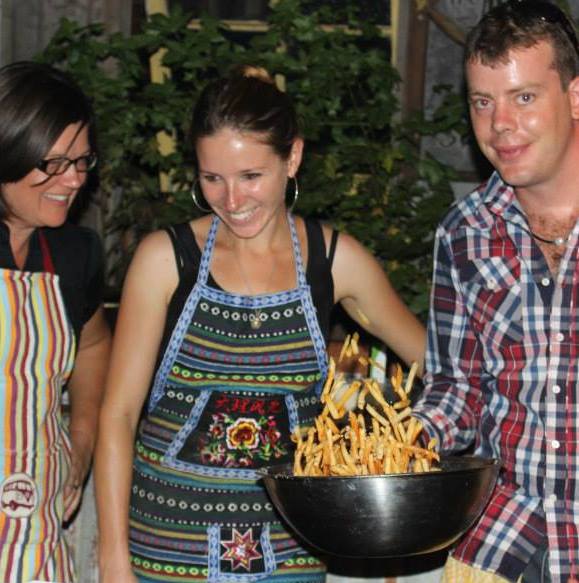 Great Northern Trading Post is a truly unique venue located at the entrance to the Hunter Valley along the beautiful and iconic Great North Road. Our Cafe, Restaurant and Bar offers exceptional fresh food, live Music, warm service and a truly unique experience in a beautiful rural setting. Located only an hour from Newcastle and the Central Coast or just over that from Sydney, and minutes from historic Wollombi.
GNTP is open seven days serving delicious freshly made food and the finest coffee in the valley! Our restaurant Rosa's Kitchen is open on weekends and offers a beautiful seasonal menu on an open grill with local produce accompanied with Rosa's fresh and delicious salad bar. We do breakfast from 7.30am on weekends and dinner on Friday and Saturday nights.
We also keep a well stocked general store, whether you are stopping in for a last minute ingredient or throwing together a picnic (or a meal) to enjoy in our picturesque valley.
GNTP is also the only petrol station around these parts and we also restock gas and ice if you need it.
To find out about the many fun and family friendly events and Live Music we offer please check out our What's On page.
We look forward to seeing you soon!
"We discovered GNTP on a drive while exploring the hunter. We live locally so now every time a guest visits we come here! Staff are friendly, food and drinks are reasonably priced. Just a very cool set up."
"Stopped in while out riding and found this nice relaxing spot for a break. Coffee is very good and that pulled pork slider was outstanding." 😋👍🏻
"Great menu under Chef Rosa and her friendly team. Small but tasty choice of lamb, steak, salmon, burgers etc and self-help salad bar. Good choice of local and imported beers and wines too. Very rustic dining environment. Real Aussie Bush. Local entertainers some weekends."
"Third time I visit this tavern on my way to Wollombi. An excellent, down to earth place with unusual decor. Hearty meals and cold beer. Really friendly service. Will be back."
"The meal tonight was divine, atmosphere amazing and the service second to none. Can't wait to come back."
"Fantastic day yesterday. Thanks again for a group of 18 all highly recommended coming back again. Great food / great Duo musician / friendly and accommodating with all requests. Thank you." 🥂😁